Meet The Dodd Squad
Realtors Great Falls, MT
Ron & Debbie Dodd (#theDoddSquad), are a husband and wife real estate agent team serving clients who live in or are looking to relocate to the Great Falls & surrounding area. We combine our unique personalities, perspectives & industry expertise to give our clients a comprehensive real estate experience. Ron Dodd is straight and to the point, appreciates a well thought out plan and has an eye for structural integrity. He believes in making sure your home has "good bones". He also has a great network of industry contacts to get his clients answers from professionals in each and every field for the questions that arise.
Debbie Dodd is sweet, sassy, & southern and has an eye for design. She provides great insight on small changes you can make that will make a big impact, regardless of whether you're selling or buying. Together they make #theDoddSquad, a real estate powerhouse couple that helps their clients make informed decisions, find what their clients need, and have a great experience along the way!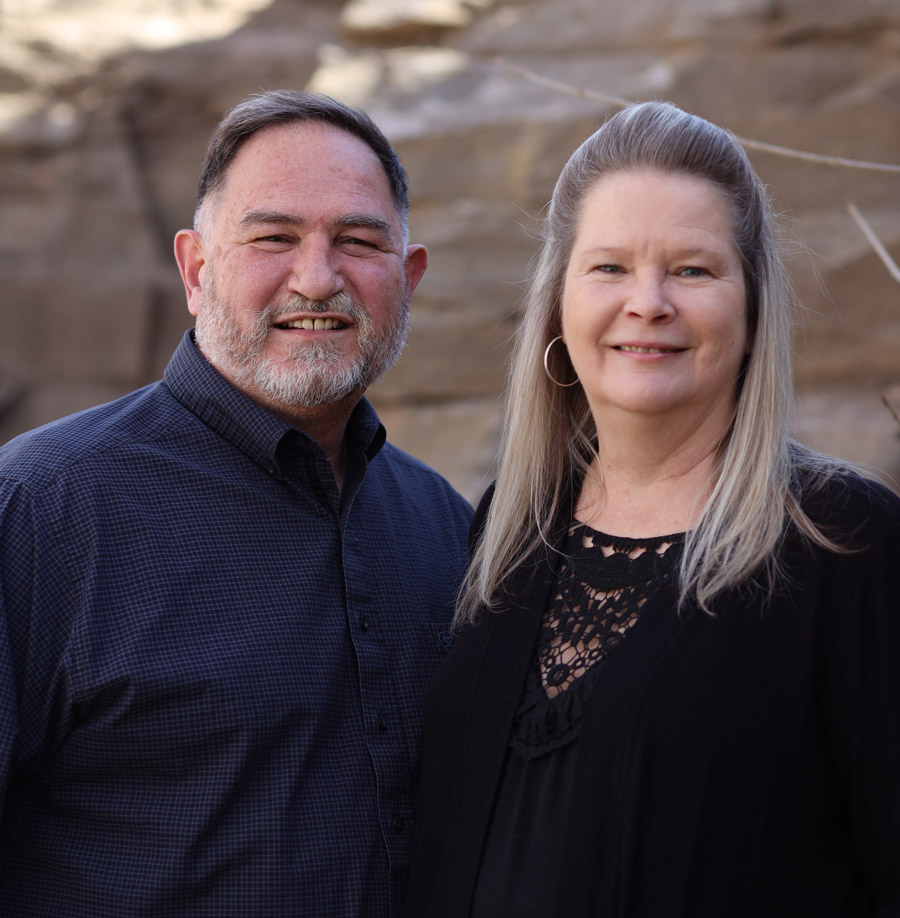 We Tell It To You Straight
We lay it all out on the table- the good, the bad the ugly. We tell it like it is, because we believe the best decision is a well informed decision based on honesty and facts.

We Research & Find Answers
The real estate process can get complicated and there are a lot of variables so we make sure to research everything and find the answers to ALL of your questions.

We Get Things Done
From selling your house and looking at houses to scheduling inspections, appraisals, closings, etc, we stay on top of it. The market can move fast, so it's important for us to do our part to respect & meet the deadlines we can control.

We Communicate & Respond
We respond to all texts, emails & phone calls within a 24 hour period. We provide status updates along the way to keep you informed.
What Our Clients Say About Working With Us
Top 6%
Real Estate Agent Ranking
Of real estate agents in Great Falls Associate Of Realtors since 2018.
45+
Transactions Closed Per Year
We close an average of 45 transactions a year compared to an average of 10.
30
Years In Great Falls
30 years living in Great Falls, understanding the land & the market, & building a network of contacts.
100s
Of Industry Contacts
We know who to go to for what answers to ensure things get done the right way & on time.
Whether You're In The Area or Looking To Relocate
We love to help sellers:
Determine The Best Market Value
Compile A Checklist To Help Sell Your Home
Market Your House To Sell As Quickly As Possible
Market Your House To Sell For The Most Profit
Simplify The Selling Process
Look For A New Home
We love to help buyers:
Buy Their First Home
Upgrade/Downsize
Relocate To Great Falls & Surrounding Areas
Purchase a Second Home
Buy Investment Property
Send Us A Message Using The Form Below